....for a few days because the family and I spent a nice long weekend at the gun club. So the days prior to that were spent getting everything ready (since we take EVERY gun we own when we do this!). And the next few days will be spent trying to get them all cleaned (the guns sick boys!) and putting them all back where they belong in the gun room.
I also have to spend some time after that doing some R&D on some of the reload rounds I tested out this weekend. The 9x19's worked just fine along with the .223's and .38 specials. But the .380's didn't have quite enough of a charge to operate the slide every time. So I'll have to bump that up ever so slightly and test some more. And my .45 colt ammo worked just fine in my Rossi lever action, however it didn't make my Heritage revolvers very happy?
After one or 2 shots with each of my Heritage's the cylinder would get stuck. :hmmm: The OAL was just fine so I have to assume it either had something to do with the primer or the case not being sized quite right?
I'll know more later after some studying.
But other than all that we had a GREAT time!
Nothing like great weather, loving family and bonding time with the kid and guns to make for a relaxing time! :thumb:
The kid was smokin targets all weekend with anything and everything she picked up! From breaking clays with her single shot 20g to knocking the centers out of paper targets and little exploding tannerite targets. Not to mention the actual tannerite cannisters we were blowing up!
The wife also took one of the tannerite cannisters down with her 91/30 from about 75 yards or so! Pathetic old man I am had to use the SU with the scope! ;)
I also got to see and shoot a 5,000 dollar race gun that a guy in the berm next to us was practicing with! Even his mags were about 150 bucks a piece!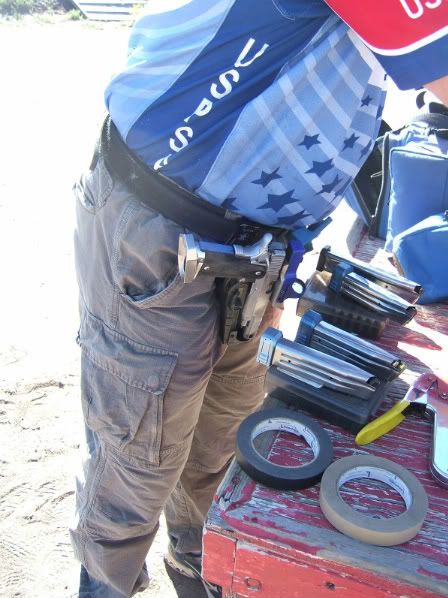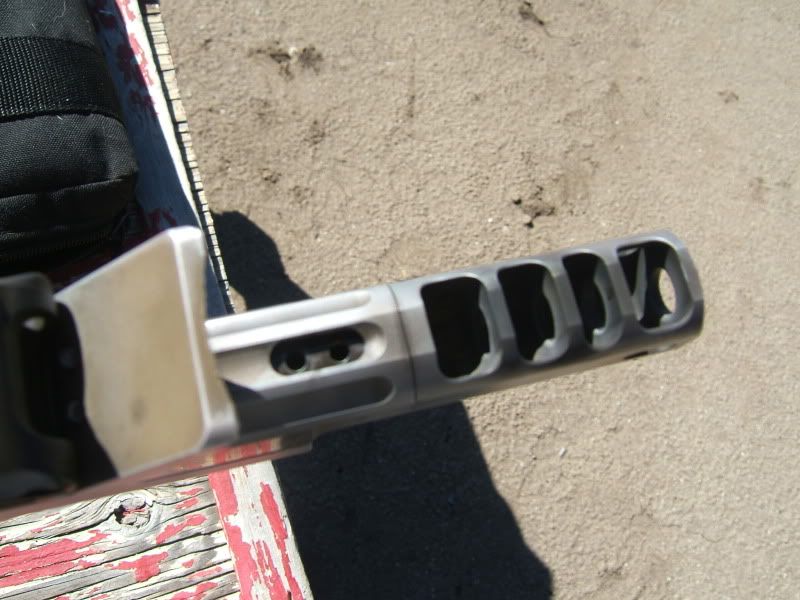 I went over to get a pic of the thing I'd never own and he let me shoot it. Let's just say that although it was sweet with less than a pound trigger...... I'd still never own a gun like that even if I win the lottery tonight! Too specialized of a gun to be fun IMHO.
The wife even shot my coach gun (12g) and took down a clay with it while we were there! But I forgot to make her shoot both barrels at once!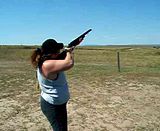 And her and the kid were wreaking some havoc with their 20 gauge's as well. ;)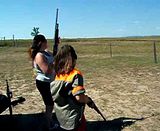 And one of me and the kid shootin clays just for S&G's. ;)